Our lives are the same as anyone else's, there will be many women's silhouettes. Some of them are blood relatives who will always love and watch over us; some people are friends, always support us; and there are also people, who are strangers, but also leave a lot of memorable memories imprinted in each of us.
They can be gentle, they can be strict, they can be lovable, they can be strong, and they can also be people we don't understand too much. But no matter what, every woman who appears in our lives has a reason and has her own story.
Another season of March comes again, in March with the echoes of spring colors filling every road, river, meadow… is when people feel the radiant warm atmosphere of heaven and earth. It is also the time when we joyfully welcome March 8th, a holiday where we have the opportunity to review the traditions and beauty of women, so that we can be even more proud to praise and honor them. Vietnamese women, through many generations, have carved brilliant golden pages of the nation's history. They have become legends, immortal artistic examples, and masterpieces that nature has bestowed upon mankind. They not only make half of their life, but they themselves have made a full and profound beauty of the world.

Along with the warm spring weather, the Amobear sisters in particular and women all over the world in general eagerly welcome the biggest anniversary for our women, which is International Women's Day.
It is often said that through each period and era, a woman's view of beauty always has certain changes. There are times when a round and kind face is the standard of beauty, sometimes the V-line chin and sharp eyes become the focus of attention.
However, from reality, the beauty of women does not need to follow any standard, if there is, it is just their own standard. Broadly speaking, every woman has her own beauty, her own personality, her own thoughts, experiences and core values, not to be confused with anyone else's.
Because every woman has her own beauty, fostered and reinforced by their own life experiences, they are the ones who know themselves best. When they understand enough, they have the right to choose what is best, smartest, most delicate, most suitable for themselves, both beautiful and steady, to shine in their own way.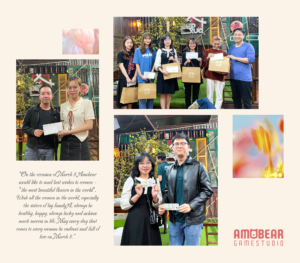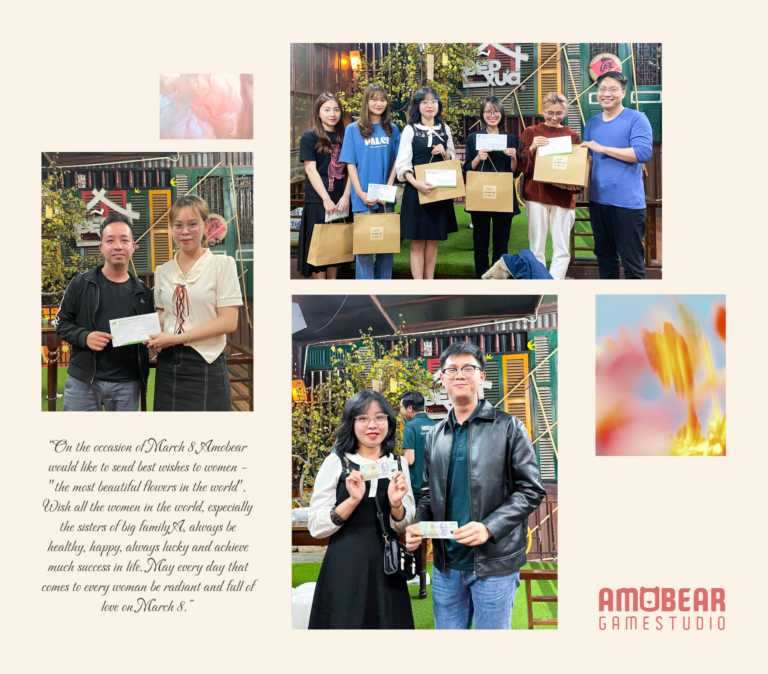 March is a month full of love and also a month to honor half the world and honor women with International Women's Day March 8 every year. At Amobear, the Board of Directors of the company always recognizes and appreciates the enthusiastic working spirit, continuous efforts and important contributions of women to the development of the company in recent times. Regardless of position and role, women always stand side by side with the whole company to best complete the assigned tasks.
On the occasion of March 8, Amobear would like to send best wishes to women – "the most beautiful flowers in the world". Wishing all the women in the world, especially the sisters of the Amobear family, always be healthy, happy, always lucky and achieve much success in life. May every day that comes to every woman be a radiant and full of love on March 8.